With greater emphasis placed on functional aspects of offices and commercial spaces, well-planned interior design was not really considered a priority till a few decades ago. Today, however, it's becoming the norm for companies of every size.
Architects, designers, builders and owners now understand the link between smart office design and productivity. Design trends are quick to reflect this shifting focus, keeping pace with the rapid evolution of technology as well as modern business practices.
While there have already been some interesting developments in the way offices are designed, here are some of the key trends that we're looking forward to in 2017:
Common Workspaces – Rather than dedicated offices, desks or cubicles, 2017 will see more flexible and collaborative workspaces. In an increasingly mobile scenario, employees can choose whether to work from the office or outside it, and designated seating is no longer practical or necessary. Expect to see more "hot desks" that are assigned on a first-come, first-serve basis.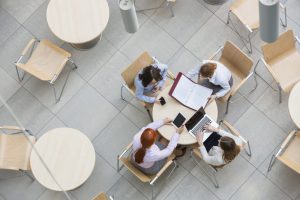 2. Eco-Friendly Design – The use of sustainable building materials and furniture is already well-established in the interior design sector, but more elements of green design will make an appearance in 2017. For instance, offices will be designed to make the most of available natural light, as well as incorporate living walls and indoor plants to improve air quality.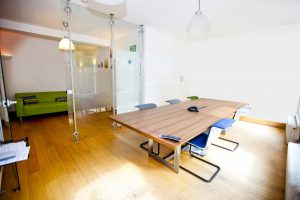 3. Positive Environments – Work environments are increasingly geared toward employee well-being and productivity, and this will be even more visible in 2017. With successful companies setting the pace, businesses of every size will pay more attention to aspects such as comfortable seating, sit-stand desks, co-working areas, "silent" zones, recreational spaces, etc.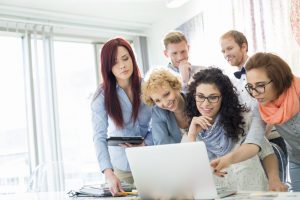 4. Adaptable Interiors – Office design is becoming more flexible every day, especially when space is at such a premium. In 2017, we expect to see more companies investing in modular furniture and layouts that can be reconfigured to meet different requirements. Smart buildings and interiors will mold themselves to changing needs, both now and in the long run.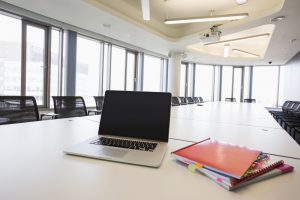 5. Functional Technology – 2017 is likely to be the year of integrated technology, with everything from wireless charging for mobiles and handheld devices to furniture with built-in multimedia or power adapters. These innovations are already becoming commonplace, but they're the most logical choice for smarter and more flexible workspaces in the years to come.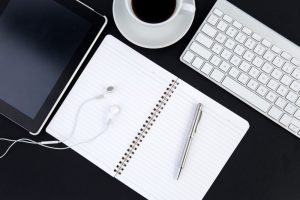 6. Color-Coded Spaces – Interior designers have been using color to influence moods through the ages, but 2017 office design will make the most of this philosophy. We expect different sections of the workplace to feature different hues. For instance, energetic reds may be used in recreational zones while soothing tones of blue create a sense of calm in main work areas.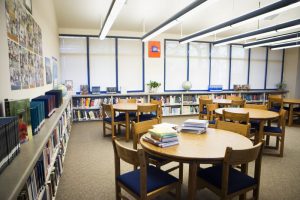 Working with a China sourcing agent like Excella Worldwide can help you incorporate the latest design trends into your workspace without breaking the bank. If you're looking for an experienced sourcing agent to help you build, remodel or improve your office, give us a call today!
Now that you know the hottest design trends of 2017, follow these 5 easy steps to create a captivating corporate space http://fitsmallbusiness.com/how-to-set-up-an-office/.